Master Journey #17 How I defend my Master thesis online
The day I got the notice that I had to present my viva voce online, I was quite sceptical.. Can I?
Viva voce

is a Latin phrase literally meaning "with living voice" but most often translated as "by word of mouth." It may refer to: Word of mouth. A voice vote in a deliberative assembly. An oral exam, especially in a thesis defence in academia
🌸Preparation prior
|
Pʜʏsɪᴄᴀʟ ᴀɴᴅ ᴍᴇɴᴛᴀʟ ᴘʀᴇᴘᴀʀᴀᴛɪᴏɴ
Let me take back to the previous month before Ramadhan. The original plan was to fly back to Kuala Lumpur and present in the Graduate Studies presentation room. Because of the current Movement Control Order in Malaysia, the person in charge has notified me two weeks prior to prepare for an online viva voce via Skype.
The most important part of presenting online is a laptop and good fast WiFi. My laptop decided to be a brat and broke. No IT tech store open during the MCO ban. So, I borrowed my mother's laptop but the wifi connection always unstable. It kept switch between a strong signal to undetected out of nowhere.
I become completely paranoid. One night, I even had viva voce nightmares, went back to sleep. Funnily, my dream res
ume to a happy ending...
Checklist a day before....
Laptop - Wifi - Comfortable seat - A thesis copy - A good companion
🌸
What happened during exam

|

ᴛᴇʜɴɪᴄᴀʟ ᴍɪsʜᴀᴘ........ʜᴇʟʟᴏ, ᴄᴀɴ ʏᴏᴜ ʜᴇᴀʀ ᴍᴇ?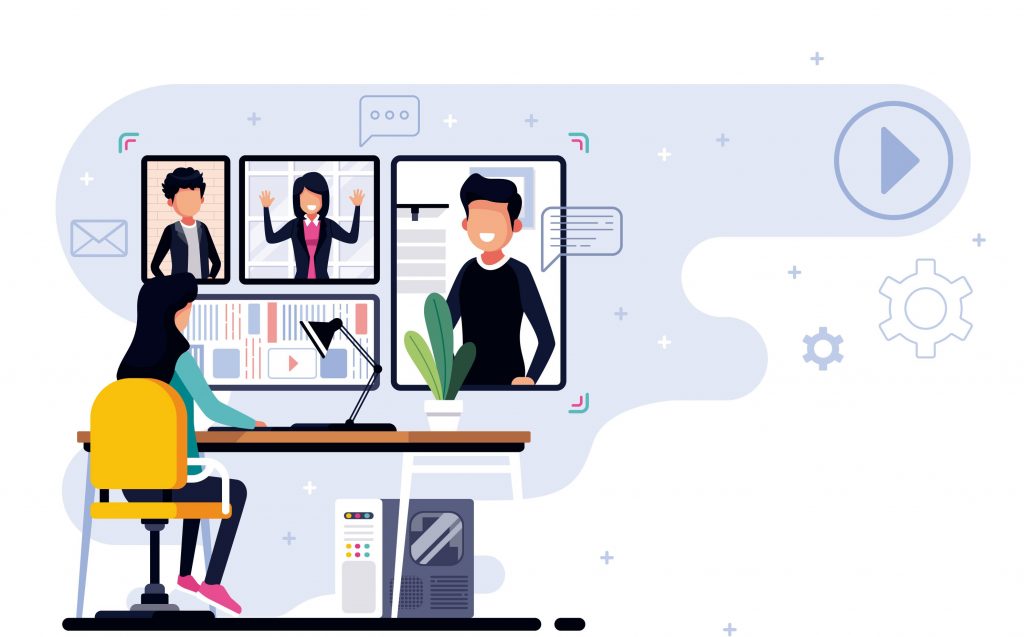 In normal circumstances, we have to present in front of a chairman, an internal examiner, an external examiner and also our supervisory committees. I was stuck between a laptop screen and a virtual interaction.
It was 2 o'clock in the afternoon, I was dressed formally in my baju kurung. Everyone was called to the Skype room. Gathering everyone was challenging. People in low-resolution images kept coming to the room, people I don't know (Except my lecturers). They kept coming and go. Heard and unheard. Seen and unseen. We blamed the poor connection and the platform.
I was not notified to present using Skype for Business room. I thought it was a normal Skype! I had read the guideline for the online viva flow but not on how to present online using Skype for Business. It cost us time with technical issues. Luckily I am not that illiterate in technology, but I did stumble quite a few time. The deputy dean kept calling my name to start the presentation while I was scrambling like a lost cat trying to search and understand the buttons. My presentation started 30 minutes later.
After understanding the function of "sharing screen", I started my presentation...speaking to the screen. If I'm in the jungle, I could hear the Mockingjay. If I am at kampung, I can hear the cricket. I felt like I was in a practise session, reading the screen leisurely. Minutes of talking, I stopped abruptly.....and asked
"....Hello? Can you hear me??"


After 10 sec of silence, someone..SOMEONE ⁽ᵗʰᵃⁿᵏ ʸᵒᵘ⁾ responded to me. I thought I was talking alone.
The presentation time was flexible due to the unpredictable mishaps (supposedly within 20 min), I finished my presentation with a happy "t
hank you"
before we proceed to the question and answer session.
"What is the application of your sample.."
"Why the sugar content is low..."
"Why we can't relate X variable to Y parameter.."


Then we proceed to the thesis correction, page by page. Overall, grammar mistakes, formatting, justification in the method and discussion. It was rather a friendly discussion between me and the examiners. After more than 1 hour, I was politely asked to leave (End call) so that the examiners can deliberate the result for my viva voce.
After a quick 2 minutes, I joined the chat room and I still remember the beaming face of the internal examiner. Her smile was radiating, even the screen 144p quality could not ruin the moment.
"Congratulation, you have passed the exam with minor correction"
I send my gratitude towards the examiners, chairman, my SV before we took a screenshot photo together. It was my once in a lifetime opportunity to present my viva online. I will tell that story to my children one day on what did I do during CoViD-19 pandemic.
🌸
Exam

|

ʀᴇғᴏʀᴍᴀᴛᴛɪɴɢ ᴍʏ ᴛʜᴇsɪs




I was left with few corrections on the writing part. With the given time of 1 month, I had to make corrections and reformatting the whole thesis to B5 format according to my University requirement.





I actually had troubles, dumbfounded, because the university did not give the proper guideline to submit my thesis online even after I make inquiries. After I have submitted the corrected thesis in PDF form, they asked me to submit other forms. Luckily I still have a week from the due date to submit it all.




My sister already makes a joke that a robot will represent me at a virtual graduating ceremony---💁






I'd feel restless, watching my friends go on far ahead of me… I soon realized that their pace was not my own.
p/s: This post is long overdue, I just submit my thesis! Alhamdulillah. Re-polish my old posts because of the flooding visitors after UPU result announcement.